Background:
Biovantic Pharma, a global pharmaceutical powerhouse, specializes in a diverse range of generic, brand, over-the-counter (OTC), and biosimilar products. Recognized for their unparalleled commitment to quality and service, their challenge was to penetrate the Amazon marketplace, a platform brimming with potential but also saturated with competitors. Impact Wolves, experts in Amazon PPC management, stepped in to assist.
Problem:
Despite Biovantic Pharma's reputable global presence and formidable product lineup, they faced initial challenges on Amazon:
Standing out amid a multitude of pharmaceutical listings.
Efficiently using their advertising budget to achieve optimal ROI.
Navigating Amazon's advertising intricacies while ensuring strict adherence to pharmaceutical ad regulations.
Initial results in August showed Total Sales of $30,547, an ACOS of 65.45%, and a TACOS of 23.61%. These figures indicated the need for enhanced strategy and optimization.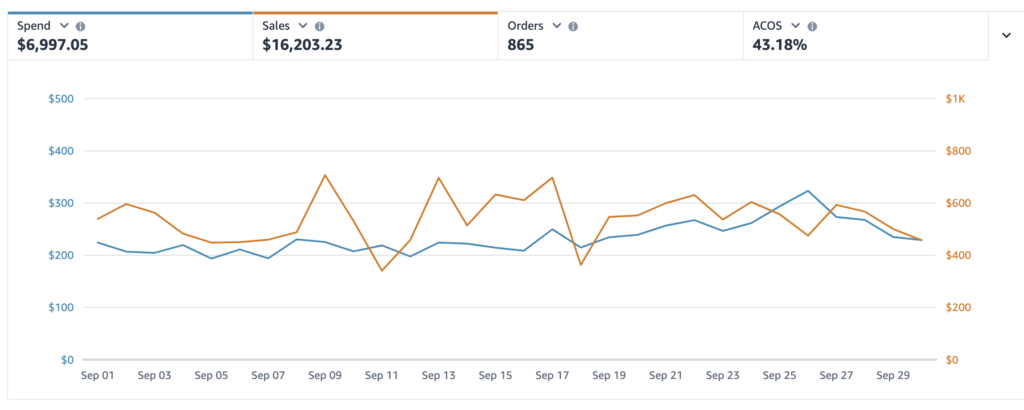 Solution:
Recognizing Biovantic Pharma's unique needs, Impact Wolves crafted a tailored Amazon PPC strategy:
Targeted Keyword Research: Comprehensive research was performed to identify high-value keywords corresponding to Biovantic's product range, guaranteeing that their ads resonated with the right audience.

Dynamic Bidding Strategies: Using sophisticated real-time bid adjustments based on conversion likelihood, the advertising budget was put to its best use, ensuring maximum yield.

Competitor Analysis: A vigilant eye was kept on competitor strategies on Amazon to make sure Biovantic always had an edge.

Ad Compliance: Adherence to Amazon's strict pharmaceutical ad guidelines was maintained without fail.

Performance Monitoring and Optimization: Utilizing state-of-the-art monitoring tools, every campaign's performance was consistently overseen and tweaked based on data-driven insights.
Results:
Following the August figures, from 31st August to 29th September, Total Sales surged to $42,998, with an improved ACOS of 43.03% and a TACOS reduced to 16.32%.

Between 30th September to 30th October, the growth trajectory continued with Total Sales touching $60,113. Efficiency was further refined with an ACOS of 36.61% and a TACOS of 16.63%.

The significant TACOS decrease from August to September, an efficiency gain of 7.29%, signaled a robust rise in profitability.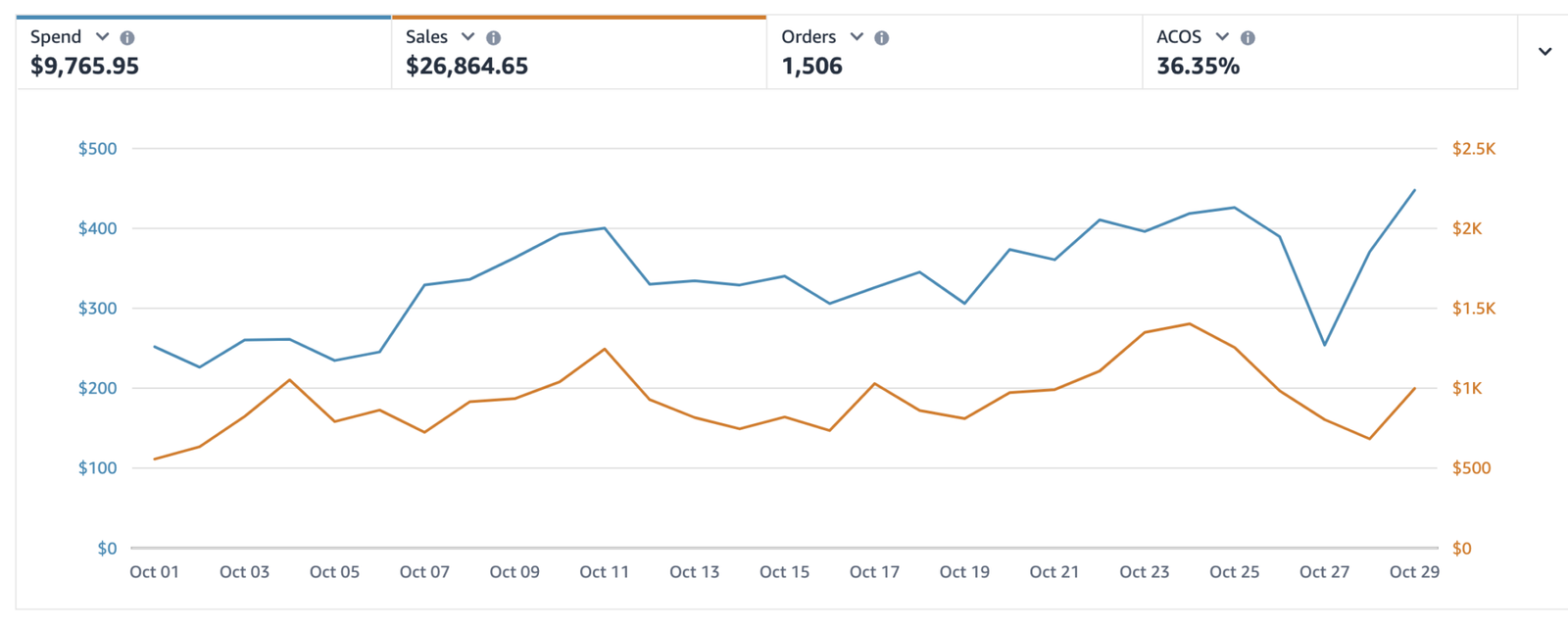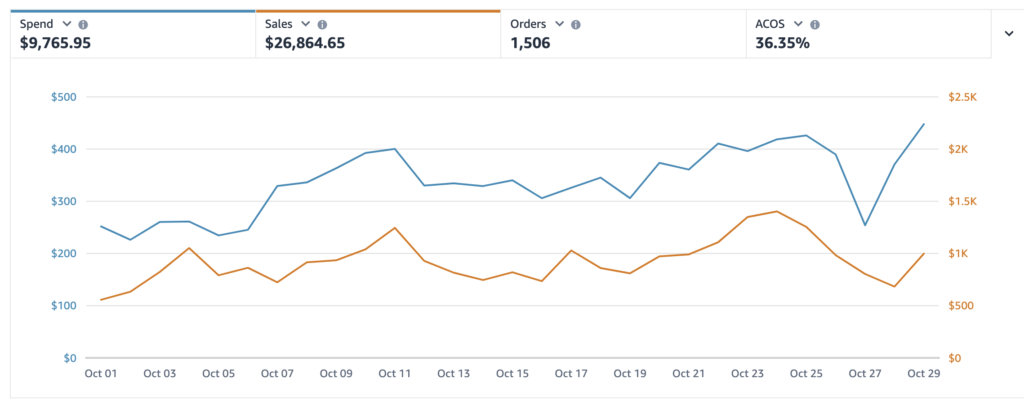 With Impact Wolves at the helm, Biovantic Pharma not only witnessed a marked sales uptick but also vastly improved ad efficiency, maximizing their ROI. This fruitful collaboration highlighted Impact Wolves' prowess in mastering the Amazon PPC domain.